Die-hard fans know comics are no trivial matter. They aren't just picture books for children and geeky adults. Comics have a long history of addressing complex issues, from science lab accidents to ethics, moral issues and social justice.
The San Diego Comic Art Gallery is happy to host IDW Publishing and the Fleet Science Center for a four-part event series for young adults and adults (15+) that will look at the art, science and technology featured in some of our favorite comics.
How do artists create the artwork? How do writers develop the stories?
Are they communicating realistic scientific concepts?
Could they even be predicting what's to come in science and technology?
Comic book artists, writers and local scientists will give short talks, followed by open discussion, addressing the creative and scientific sides of comics. Enjoy local brews and stimulating discussion with comic book creators and fans! Events will be held at the San Diego Comic Art Gallery in Liberty Station on select Friday nights. Come to one or all!
The 2018 Crossover Series
March 30
Join Star Trek writer Mike Johnson, and Star Trek editor Sarah Gaydos, as they discuss Star Trek comics, space science and space travel with Grant Teply, postdoctoral scholar at the Center for Astrophysics and Space Science at UCSD and Guinevere Keller, engineer at the Students for the Exploration and Development of Space group at UCSD.
May 25
Featuring the GI Joe vs Six Million Dollar Man comic and the science of bionics.
September 14
Featuring the Sonic the Hedgehog comics and a look at physic principles.
November 14
Featuring the Transformer comics and the science of robotics.
Tickets
Guests 21+ $15, includes 2 beer from a local brewery and one comic book
Guests 21 and under $7, includes a comic book
VIP Tickets 21+ $25, includes 2 beers from a local brewery, reserved seating and a swag bag
VIP Tickets guest 21 and under $15, includes reserved seating and a swag bag
NOTE: 15+ ONLY! IDs will be checked for drink tickets
We thank our generous beer sponsor Pariah Brewing Co. for supporting Crossover: Where Comics & Science meet this year!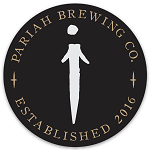 Please note: During these events, there will be photography and video recording. By attending these events you consent to and authorize without further compensation the use and reproduction of any film or photographs.